Me pasa a menudo que pierdo el criterio con respecto de telas y de patrones. Se me va la pinza.
Lo de las telas lo tengo medio arreglado, cuando voy al mercadillo, intento convencer a mi amiga Maria de que me acompañe y me pare los pies. Siempre se me van los ojos a las cosas mas llamativas y claro, de un modelo que podía haber quedado mono...
I happens to me a lot. I can´t trust my judgment when it comes to fabric and patterns. For the fabrics I have a secret weapon, my friend Maria who is a very wise and colour-coordinated person. I ask her to acompany me when I go shopping for them, otherwise something that could have look cute..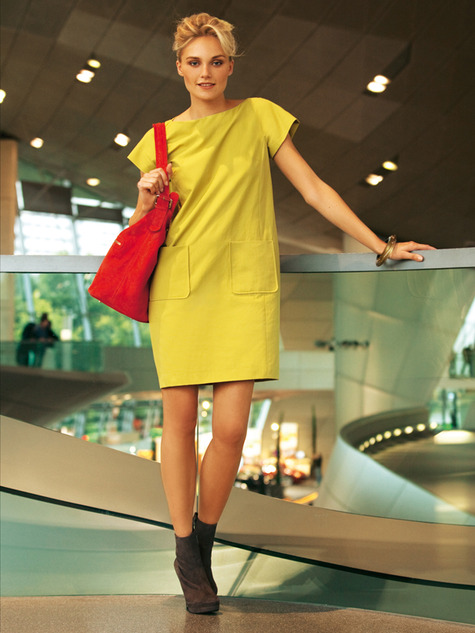 This is Burda 118 02/2011
Al final termina como un horror . De verdad que en el puesto me pareció monísima la tela..
ends up terribly... let´s just say I found the fabric very colourful
.
Me lo puse ese mismo día para ir a buscar a los niños al cole... y YA!
I ony wore it once, as you can imagine...
A veces no es el color, es más el brillo o la textura.
Ejemplo numero 2:
Sometimes is not the colour but the texture or the sheen. Example number 2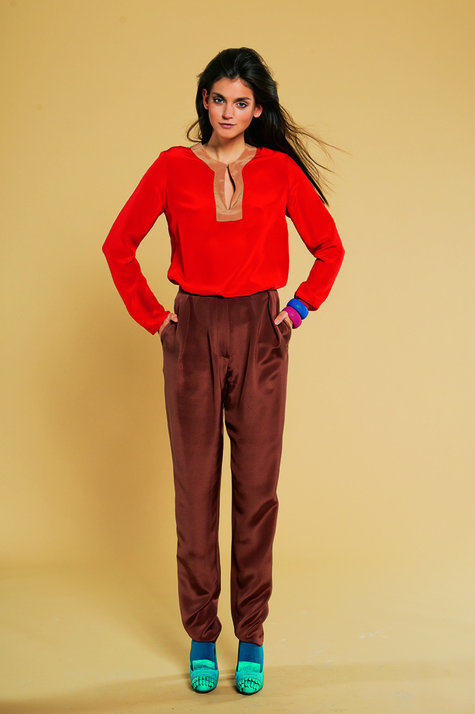 Blusa, Burda 134 09/2011
y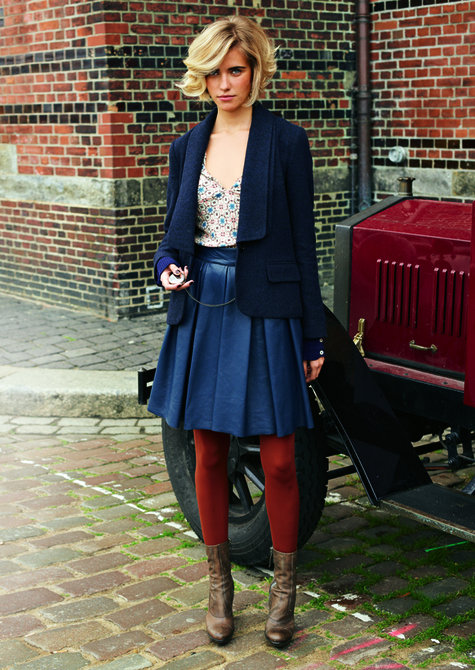 Falda Burda no-exactamente-pero-parecida a la de 12/2011
¿Que pasa si juntas la blusa con la falda, y le pones el cuello en la misma antelina que la fada?
What happens if you put the two together in the same outfit?
¡Que ya tienes disfraz the patinadora para el carnaval! (La falda es ponible, no me voy a quejar)
You get your own skater costume! (The skirt is weareble, I admit that)
Tengo muchas cosas más de estas, algunas me las "olvido" en casa de mi madre en Navidad, otras las meto en una bolsa por si las puedo reciclar.
I have a lot more stuff like this but I tend to forget them at my mother´s while on Christmas, or I simply stuff them in a bag waiting for recyling
.
Lo último
The last one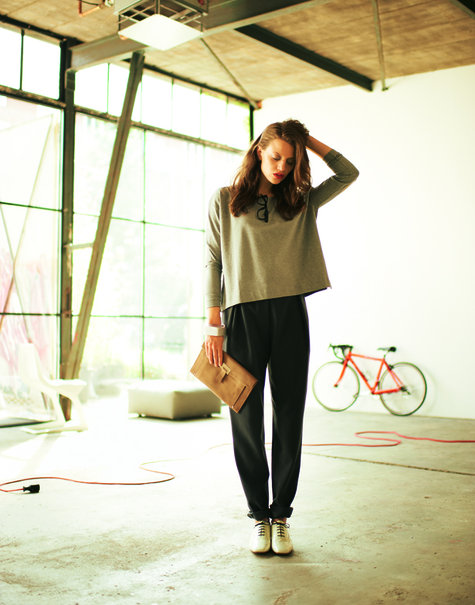 Pantalon Burda 120A 09/2011
Si te lo haces en tela de punto brillante más conocido como"tela de pantalon de abuela" ¿Que tienes?
So if you sew this pants with a shiny knit what have you got?
Pues eso mismo,¡los pantalones de la abuela!
En fin, lo que se aprende de los errores...
You learn a lot from mistakes, don´t you?